Home Inspection Services for Frisco, Collin County, and North Texas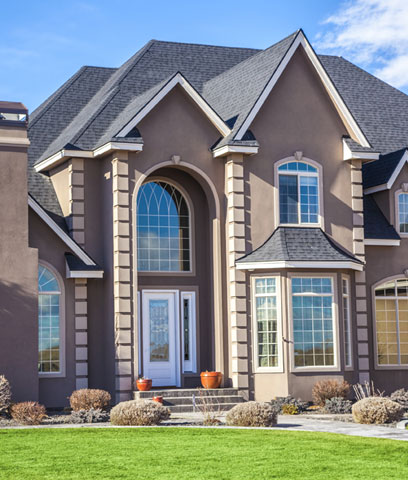 Here at Built Right Home Inspection's we inspect homes all across the North Dallas area as well as most of the surrounding areas.
Whether you are a first time home buyer, a homeowner, or an investor in potential rental property, we are dedicated to providing you with a clear understanding of the home's condition. A typical home inspection will take from 3 to 4 hours depending on the size and age of the home being inspected. The home inspection will cover all systems of the home including structural, plumbing, electrical, HVAC, and appliances as well as some optional systems such as lawn sprinklers, swimming pools, and more. Follow the link to view what we typically inspect on each home inpsection service.
Here are some home inspection services we provide:
Pre-Owned Homes (Per TREC guidelines)
Pre-Listing Before Selling
Commercial Inspections
New Construction (Phased Inspections-consisting of 3-4 inspections)
New Construction (Final Inspection)
One Year Warranty
Termite Report (The Texas Official Wood Destroying Insect Report)
We perform a through walk-through with every client after the inspection. I will go over all defects found & recommend possible solutions. I will spend more time with first time home buyers or any client who ask going over maintenance issues, and answering any questions you have.
Most reports will be received within 24 hours after completion of actual inspection. Often it will be sent the evening of the day the inspection was completed.
All defects found will have a digital picture included in the report so you know the exact location. Pictures are also beneficial for inaccessible areas where the client is unlikely to be able to access. Examples below:
Pre-Owned Homes (Per TREC guidelines)
Crawl spaces, leaks, wood decay, mold, dangerous situations
Roof coverings issues
Attic space issues
A discovery that is out of the ordinary from your everyday inspection
Every client receives the Property Inspection Report, Wood Destroying Insect Report (if requested, I work with several reliable pest control companies), and a practical and helpful Home Maintenance Guide.
Contact Us Today at (903) 495-1646 to schedule your home inspection.